Fully Managed IT
From servers to desktops, storage to security. We can cover every corner of your IT needs 24 hours a day 365 days a year. Currently servicing the East Toronto/Durham Region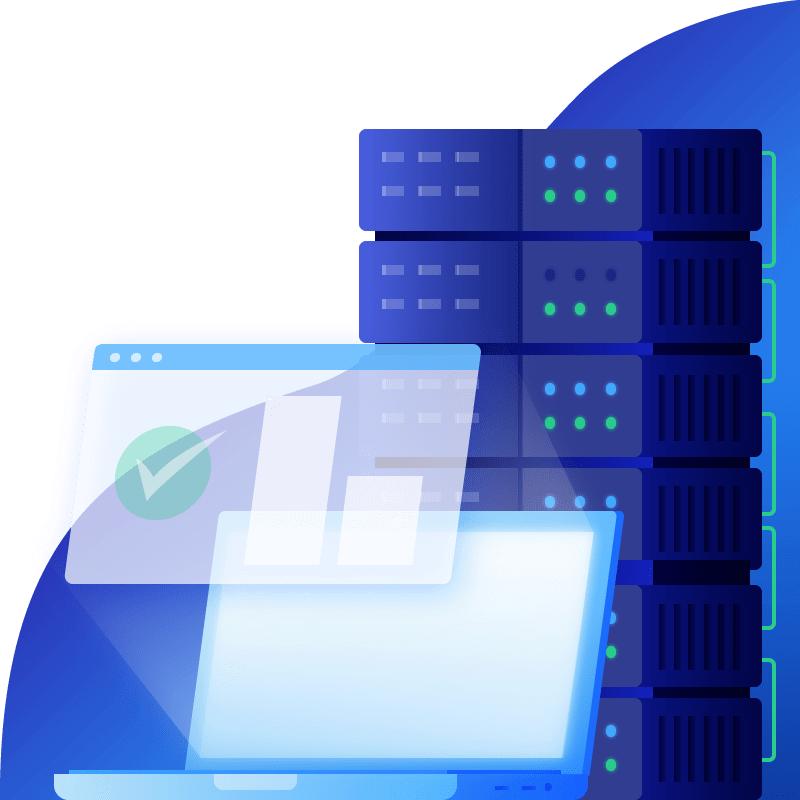 One stop shop
Onsite centralized storage

File & Storage Servers
Remotely accessible and failure resilient, our solutions make sure that downtime and lost work is a thing of the past.

Remote Backups
Available Off-site backup starting at $10/TB per month means that your data is safe even when the unexpected happens.

Safe & Secure
We make sure your Servers and Desktops are always up to date and running the latest in Antivirus & remote monitoring as to greatly reduce the risk of data-loss at the hands of bad actors.

Dedicated Support
We know no system is perfect, trust us. In the case of confusion, our tech team is always just a phone call away.
we'll do the hard part
Server & Desktop Management
Our team is capable of the management of Linux & Windows servers as well as Windows, Mac, & Linux desktops and laptops to make sure that your entire network is properly configured with latest updates, antivirus, software & features. From Server to Client.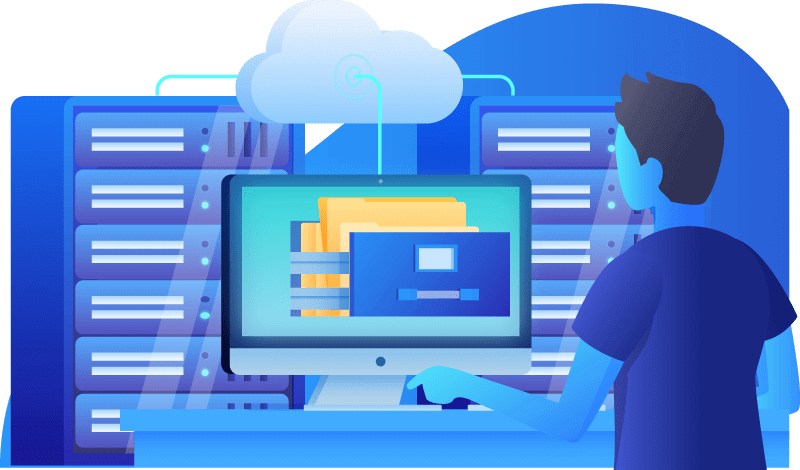 Network file shares allow you to access company files from anywhere on any device.

Your data is encrypted at rest so that it is safe in the case of physical theft.

Allow employees to access your network resources on mobile devices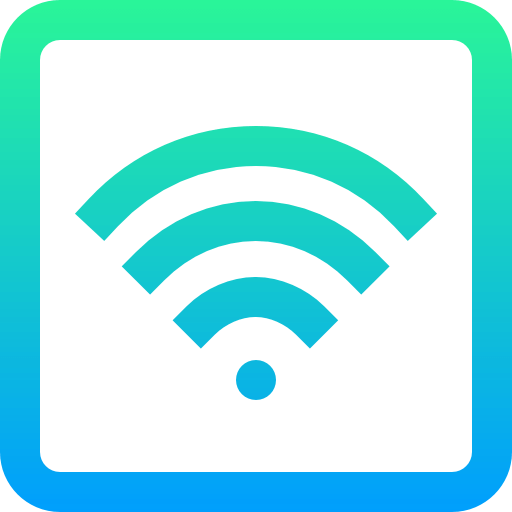 Full wireless coverage
One 'Router' shouldn't be running the whole operation, we will install multiple Access points across your property to make sure that you have full speed at all times.

Secure Network Segmentation
Are your clients using the same WiFi network as your sensitive company data? Providing WiFi to customers shouldn't include compromising on security.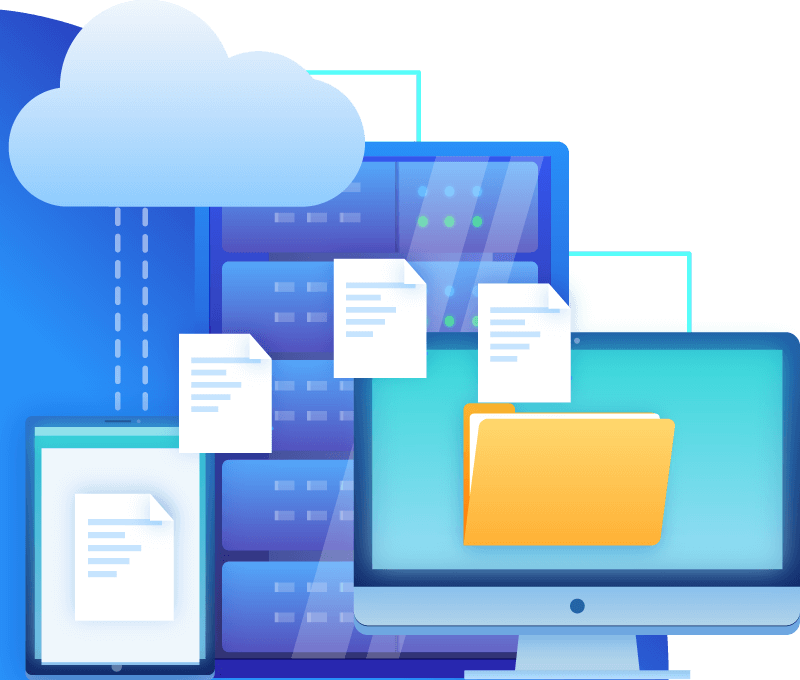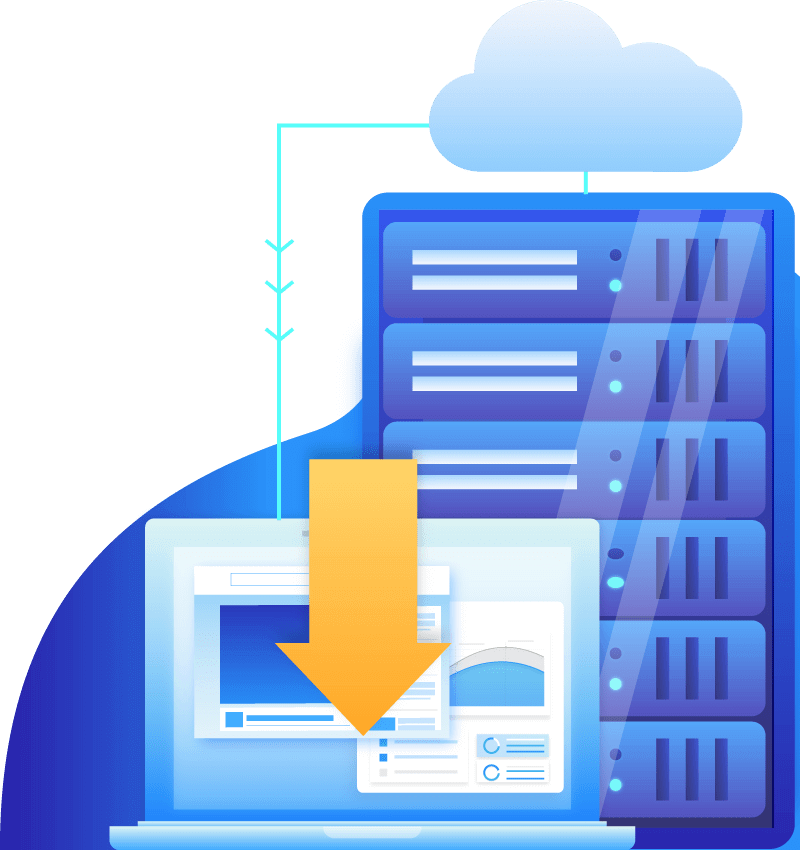 One click away
Remote access VPN
If you are out-of-office or out of country you can still access your files securely over the internet. Forgot that important presentation? Just simply download it from your onsite server in just a few seconds.
User specific permissions
Cloud enabled offsite backup
Backup
Full endpoint backup

Centralized storage of backups
Keep track of which devices have missed backups or see the total storage usage of backups across the network.

Remote Backup
Even when laptops are not in the building, securely and remotely backup devices to the on-site server.

Keep track of versions
Store multiple versioned backups so that in the case of a missing file 2 weeks later, you cant still track it down.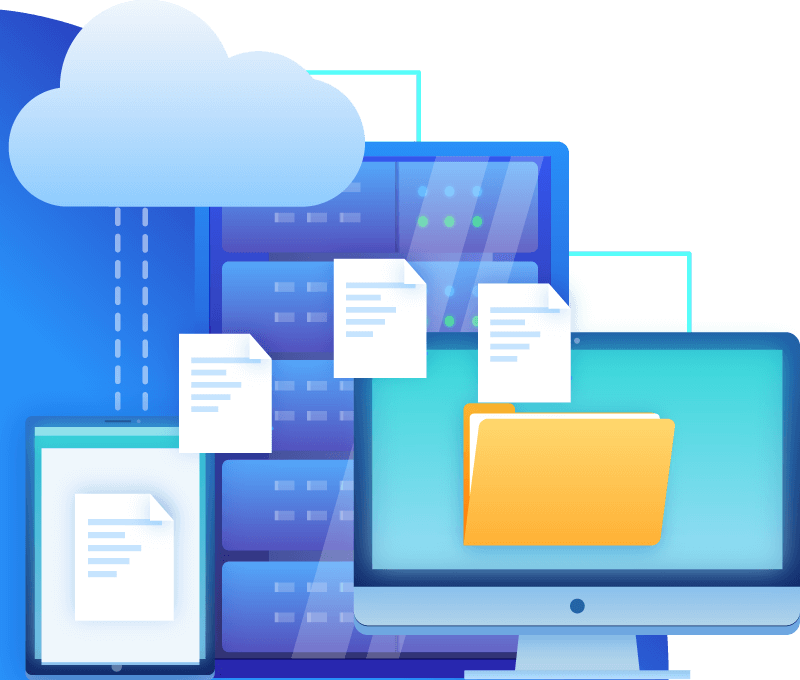 Talk With an Expert to Get Started Today!
We don't do support levels, all of our employees are cross trained to make sure that the first person you talk to is your last.
Call & Chat Support
24/7 Support means that 3pm or 3am we will get someone on the phone. Need something a little scaled back? We have fully customized support plans available for any schedule.
Ticket only support
If your technology needs aren't mission critical, we have available 1 day support window plans that allow you to still receive amazing support but at a fraction of the cost.